Cameracal 360 Virtual Tour
Now you can visit, before you visit!
Engaging the specialists at 360 Virtual Services Ltd, we have created a fully interactive, 360 degree virtual walkthrough of Cameracal Ltd.

Here at Cameracal we are proud of our studio and workshop space which has been recently reconfigured to provide adequate social distancing as well as increased comfort. In addition, we have improved the overall flow of our working areas with dedicated zones for the different services we offer.
Our facilities include camera and lens calibration, with sufficient internal space to calibrate up to 16m from the target, the recommended distance for an 800mm lens! Calibrating in a controlled environment is always preferable as it provides constant lighting and temperature, enabling more consistently accurate calibrations.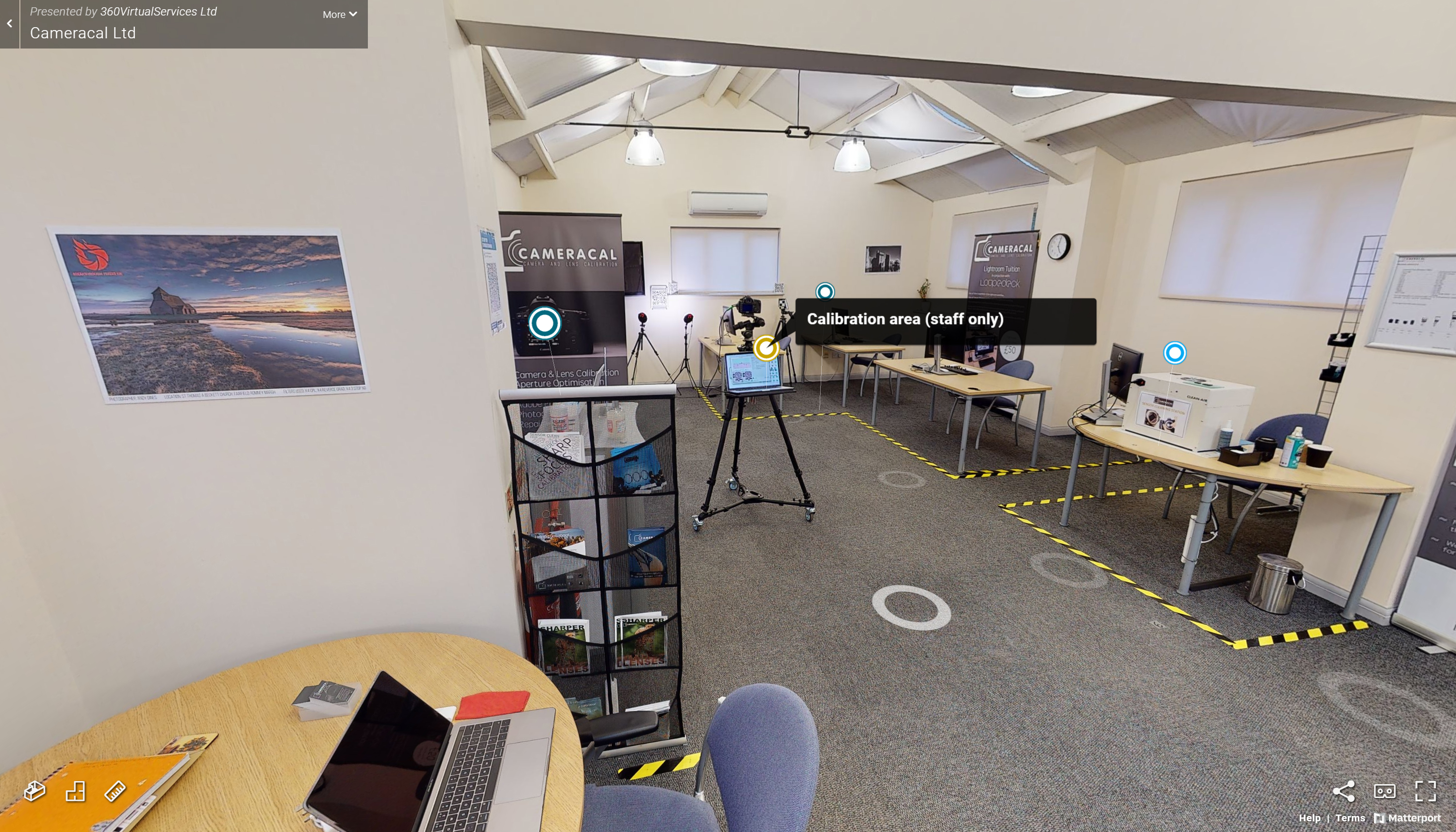 Our training zone has been reconfigured to provide comfort and distancing, whilst still ensuring interaction with the tutors and equipment. This area can be used for sensor cleaning courses, Adobe Lightroom and Loupedeck+ training, and can be reconfigured to suit any adhoc training that you may require.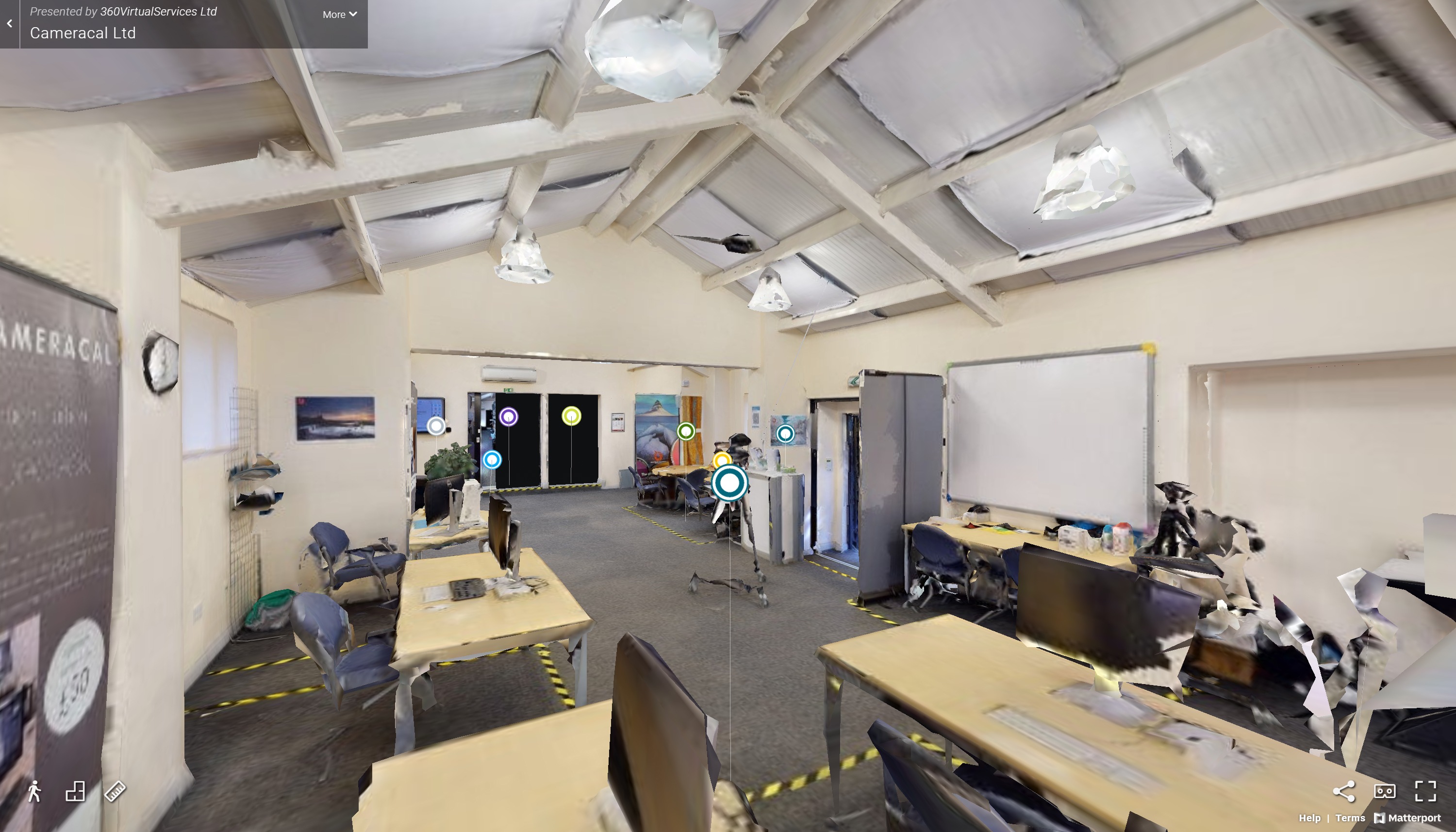 Sensor and camera cleaning is provided at a dedicated workstation, which is equipped with a filtered cleaning chamber providing HEPA filtered air during the process, ensuring no additional contaminants are introduced unnecessarily. Each cleaning undertaken incorporates a 16 step, industry leading process, that is crucial in ensuring your equipment is cleaned and cared for in the best possible way.
We have relocated our client waiting area to provide a more relaxed and comfortable wait for you whilst we tend to your equipment. This area is complete with a large screen tv to which we can broadcast the calibration process, ensuring you are happy with the procedure and understand what we are doing.
To fully appreciate what we have to offer, and to see the new layout, we have produced a 360-degree virtual tour of our premises. Please feel free to visit and have a good look round. https://my.matterport.com/show/?m=fiJ2kku3L7o